MED-ED Speakers - An Elite Team!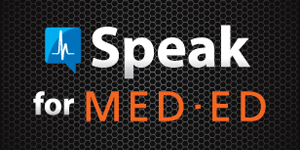 The task of a MED-ED speaker is to inspire and motivate nurses to improve their practice. We are constantly adding to our speaking team, and always looking for experts in their given field to share their experience and knowledge.
Are you a highly qualified nurse with speaking experience?
Are you an expert in your field?
Do you have an intense desire to see others learn and grow?
Would you like the opportunity to travel to cities across the United States?
If you're interested, please complete the form below and upload your CV to find out if you qualify to join the ranks of MED-ED's highly regarded and nationally known speakers.